10 Contemporary Venues in Houston
Looking for a venue to host your next event or meeting with a modern look? Check out these 10 Venues that have just what you are looking for!
Named one of the Top 10 wedding venues in Houston by Culture Map, 5226 offers a stylish, yet modern indoor and outdoor venue space. The Courtyard Room looks out onto a beautiful outside courtyard, which can seat up to 70 people for dining. The two areas also combine to create the perfect space for an indoor/outdoor cocktail reception. The contemporary Studio is also stunning, with its 20 ft ceilings, measuring at 40 x 60 feet. This room can accommodate up to 150 seated banquet style with a dance floor. The capacity of the entire venue is 250, however with proper parking arrangements and rest stations, they are willing to accommodate more guest.

Capacity: 250 guest
Price Range: $2200-$4500 rental fee
Gremillion &Co. has two event spaces available to rent for private functions. The Main Gallery is a more intimate space that can accommodate 125 for a cocktail party, and 75 guest for a seated dinner. The Main gallery has moveable walls and track lighting , allowing guest to create a unique customized space according to their needs. The 6,000 sq. ft. Annex building features an upstairs, downstairs and adjoining sculpture garden that can accommodate groups up to 225 guests cocktail style, and 150 banquest style (downstairs only). This venue is perfect for corporate events, private parties, and cocktail functions, especially if you want an artsy background!

Capacity: Main Gallery -150 guest ; Annex- 225 guest
Price Range: $2500-$3000 rental fee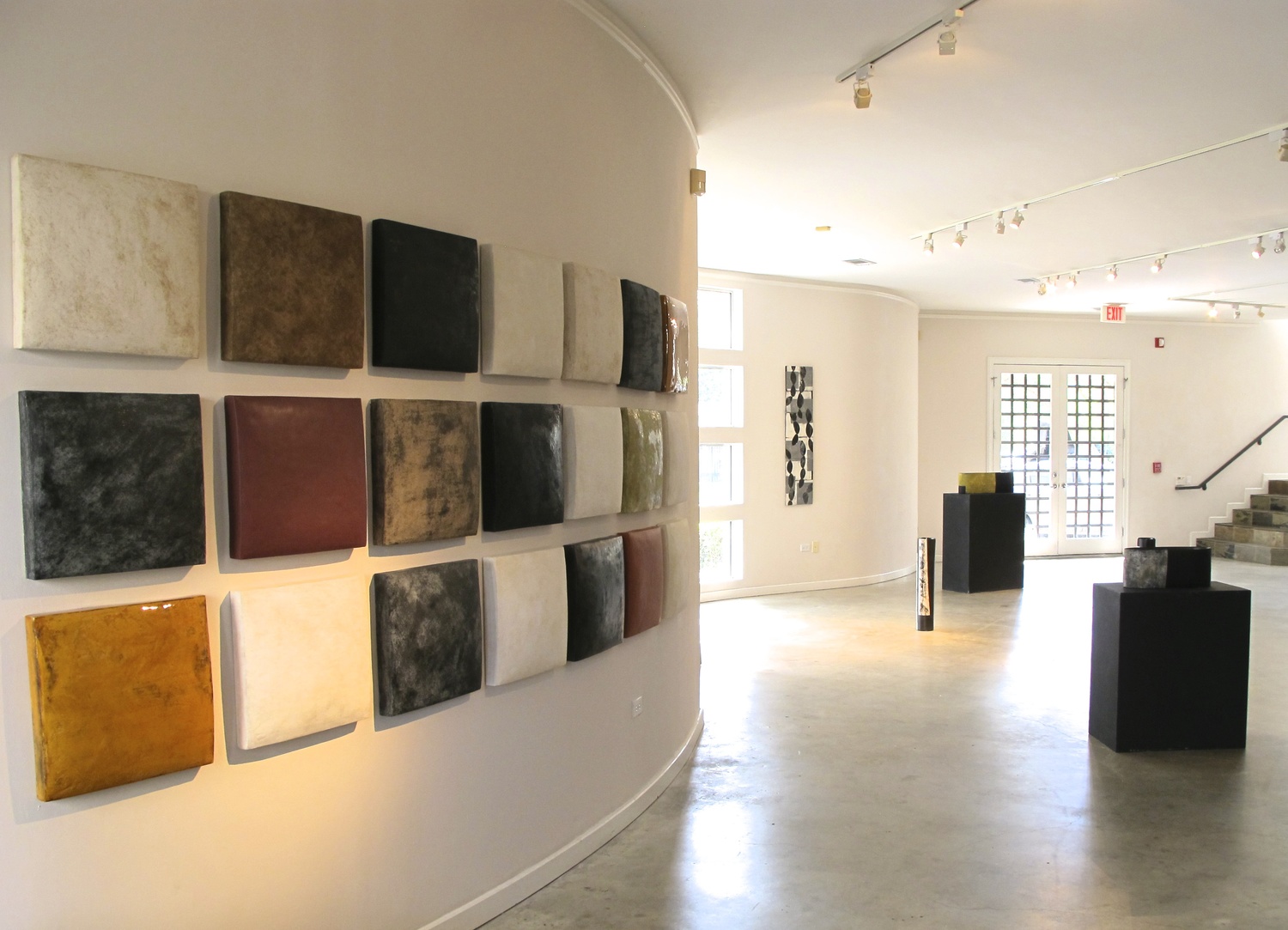 Sharespace is a Unique warehouse event space near Downtown Houston. The entire venue can fit about 250 guest cocktail style and about 100 guest banquet style. What so cool about this venue is that you can use anything they have without paying extra for it! They have the following already inside the venue:
60 white chairs, 8 blue chairs
12 white rectangle tables (Dimensions: 63″ x 31 1/2 ")
Silver rectangle bar table
Projector
Commercial Cotton candy machine
Smirk'n Photo Booth with cash dispenser ($3 for two strips of photos printed). You can also rent it out for your event for a special rate and that will give your guests full access to use without the cash dispenser.
This venue is a great space to rent for events, workshops, photo/video shoots, parties,community development, and family gatherings. It also has bedrooms to accommodate overnight stays and corporate retreats! We had our Visionary Weekend Kickoff here and it was awesome!
Capacity: 250
Price Range: $160-$650 rental fee
4) HOTEL SORELLA
Voted 2015 U.S. News & World Report's Best Hotels in the USA, Hotel Sorella is one of Houston's top hotels and we understand why! Its contemporary architecture matched with its perfect location right in the middle of City Centre makes it a dream venue for your upscale meetings and events. Below are some of the features we love:
The Sorella Meetings & Events CENTRE offers 10,000 square feet of Houston meeting space
Supports half-day and full-day meetings, exhibitions and events
Two elegant Hotel Sorella CITYCENTRE private VIP boardrooms
Lobby Lounge for additional social space
Monnalisa® VIP lounge accommodating parties of 50 guests
State-of-the-art lighting and sound systems
Full-service business center
High-speed Internet access
The largest area, which is the La Scala Ballroom, is absolutely gorgeous, with dramatic fourteen foot ceilings and striking black lacquered chandeliers. If you are looking to plan an elegant, sophisticated event that will for sure be the talk of the town, check this place out!

Capacity: 250 guest
Price Range: food and beverage minimum varies
If you are looking for a venue with a modern and industrial, yet elegant feel, The Astorian is your place. This gorgeous venue is located in The Heights area of Houston (right next to us!), with a stunning private loft space and rooftop. The Astorian venue concept is a throwback to 1920's glamour and Art Deco design, conceived by Andria Design to replicate New York City's infamous Grand Central Station. Here are some of the features we love:
Two Story facility equipped with 14-foot ceilings
State-of-the-art smart technology
Stage
Private boardroom
Raised VIP area
Fully functional gourmet kitchen & bar
Floor-to-ceiling windows with amazing views of downtown Houston.
Capactiy: 400 guest
Price Range: $7000-$1200 rental fee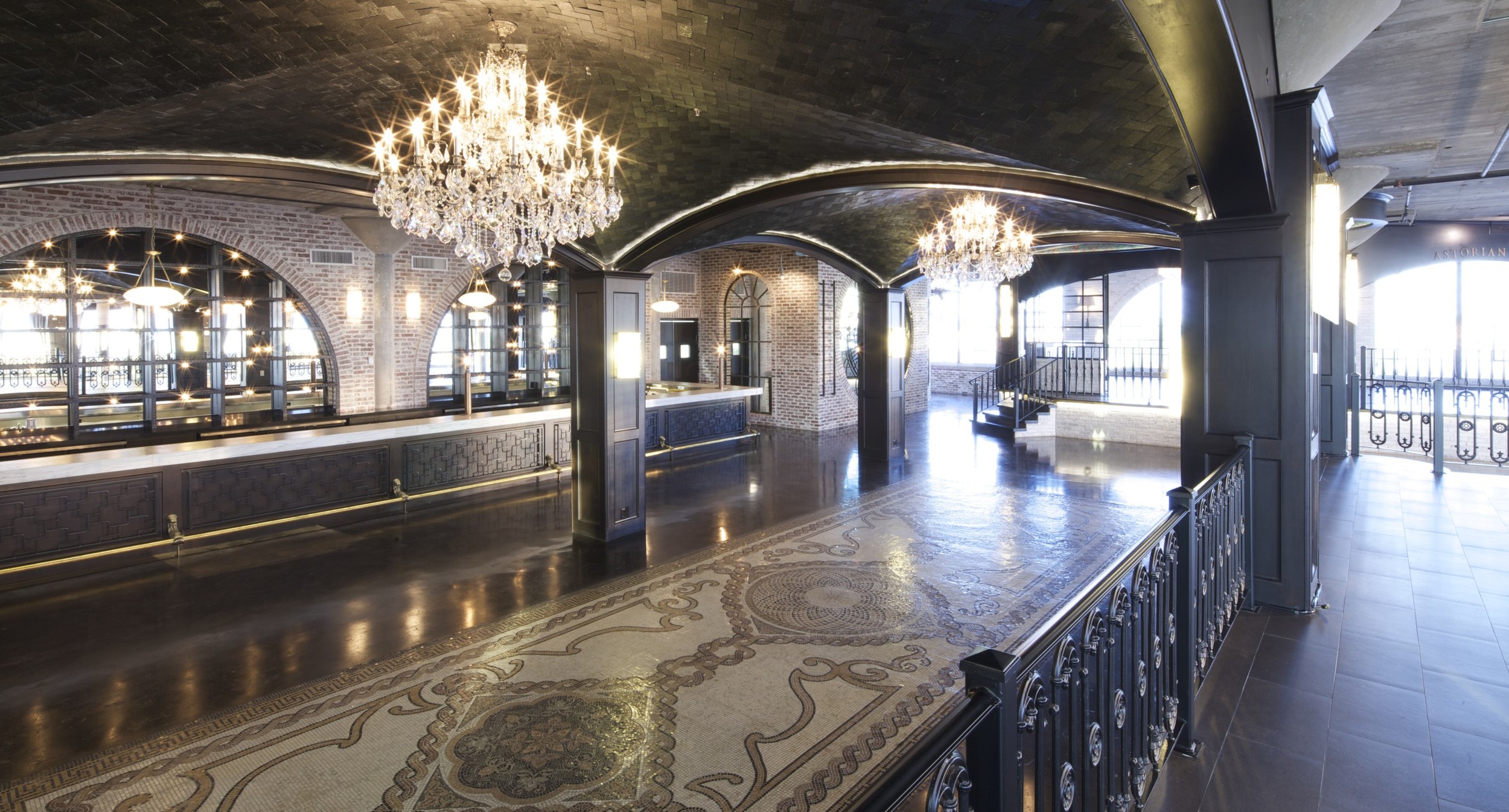 Located in the heart of midtown, we chose to put Mr. Peebles on our list because of its modern design concept and cuisine. With three customizable rooms to choose from, Mr. Peebles can accommodate anything from small private dinners, to large upscale parties. The private event space is located upstairs, separate from the restaurant, with exclusive entries that only your guest have. They also have a furnished balcony area, as well as access to state-of-the-art audio/visual equipment for your presentation needs. Below you will find the three main areas for events
The Board Room - small area with table that can seat up to 24 guest. Ideal for meetings and small dinners
The Skyline Room- medium area with beautiful view of downtown that can hold 60-100 guest
The Ballroom- Largest room ideal for big parties; accommodates 160-400 guest
One cool thing is that if you book the event during lunch time, valet is complimentary!

Capacity: 400 guest
Price Range: $1500-$15,000 food and beverage minimum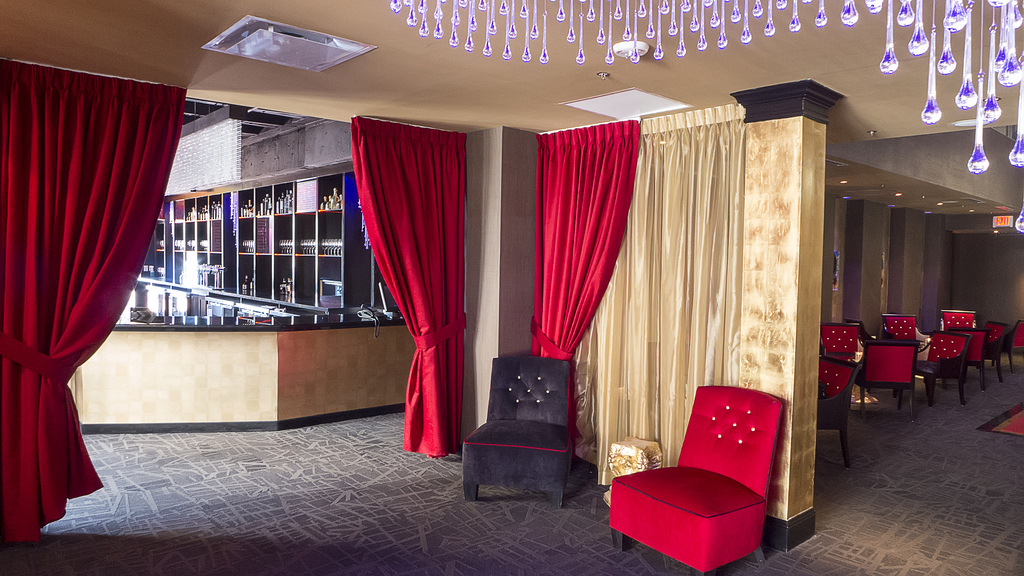 The Asia Society Texas center is one of the most gorgeous venues we have seen in Houston. Designed by Japan-born, Harvard-educated Yoshio Taniguchi, it combines contemporary international design with an understated elegance and serenity one associates with Asia. With over 40,000 square feet of space, this venue is the perfect backdrop for a special event of any size. With seven different spaces to choose from, all with stunning views, an event or meeting here will surely make you the talk of the town! Below are the different areas available for rent:
Fayez Sarofim Grand Hall - 3,874 sqft; 100-400 guest
The Brown Foundation Performing Arts Theater- 4,000 sqft; 273-300 guest
Edward Rudge Allen III Education Center- 2,984 sqft; 40-180 guest
The Water Garden Terrace- 1,628 sqft; 60-64 guest
Chao Foundation Green Garden (outdoors)- 1,800 sqft; 80 -120 guest
Sterling-Turner Festival Lawn (outdoors)- 11,500 sqft; 300-400 guest
Entire Building- 1,800 sqft; 550-1,090 guest
Capacity: 1,090
Price Range: $2,090-$12,300 rental fee
If you love art and fashion inspired venues, look no further, JW Marriott Houston is where you need to be! Located in downtown Houston, this venue is trendy in all aspects. Even the wardrobe of all the staff is one of a kind, uniquely designed just for the JW Marriott location by fashion designer David Peck. The venue is filled with custom art pieces by artist all around the world, giving it a contemporary feel that we love! With 16,000 square space of edgy, flexible event space featuring 9 different areas to choose from, there is an area that will be perfect for any kind of event you are looking for.
Capacity: 750+
Price Range: food and beverage minimum varies
Houston Museum of African American Culture (HMAAC) is the latest and most unique venue to join Houston's Museum District. With almost 6500 square feet of rental space, HMAAC space has room for just about any type of event you want to have. One of our favorite aspects of this venue is the floor to ceiling windows that give the venue such an amazing ambiance. With the right event design team (that's us), this place could be transformed into absolutely anything! They have four different spaces you can choose from:
Masterpiece Gallery which can hold 200-250 guest
Theatre Room which can hold 40-50 guest
Seminal Conference Room which can hold 15-50 guest
Inspiration & Big Thoughts Rooms which can hold up to 20 guest classroom style
Capacity: 250
Price Range: $1500-$3500 rental fee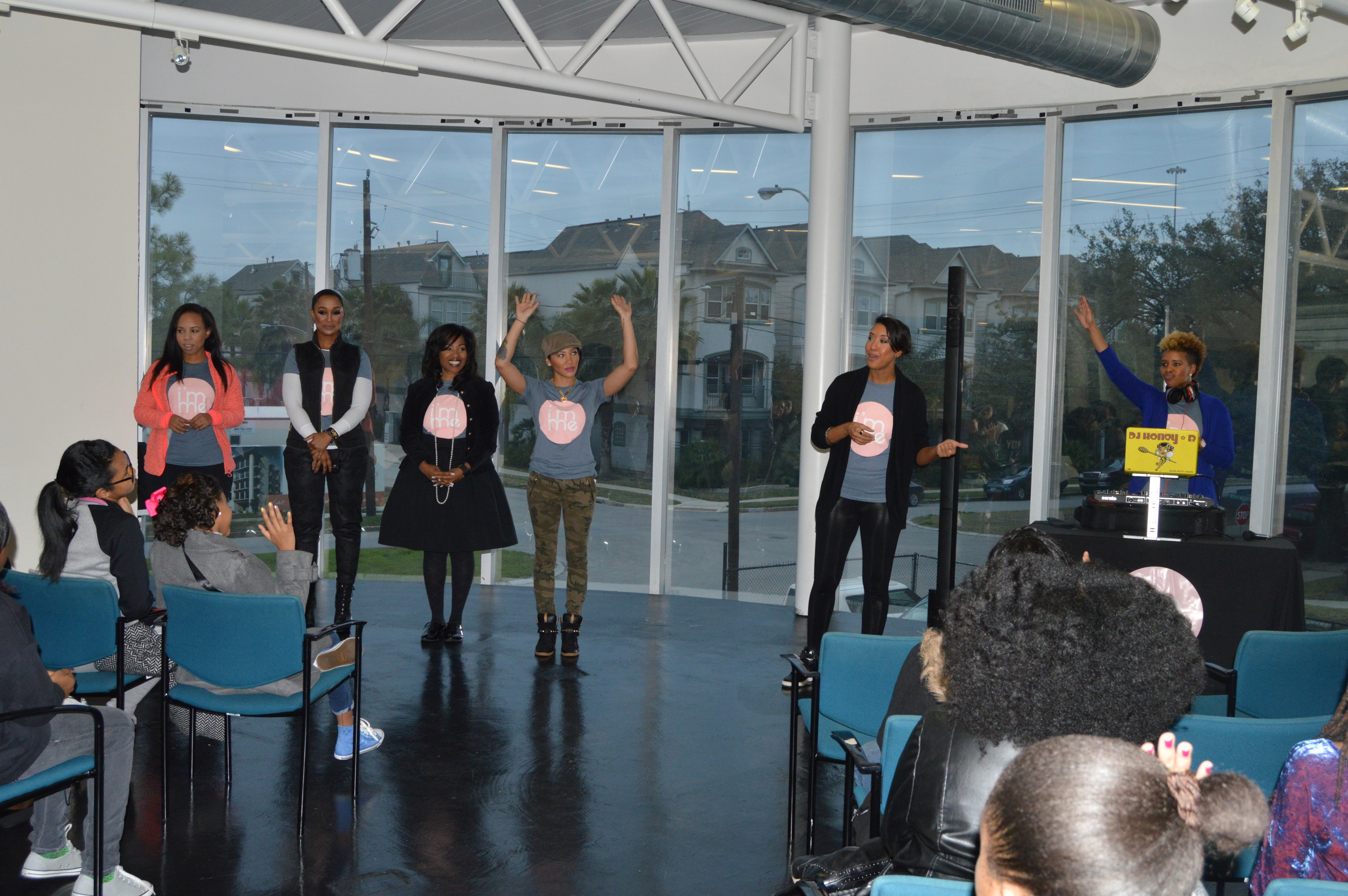 If you are looking for a swank intimate lounge to host your next event, check out Hudson Lounge! The architecture of this venue is absolutely incredibly and is known for its open floor plans, bright, natural, white light, an emphasis on horizontal and vertical lines. The Lounge's front, main building spans 2,800 square feet in two primary rooms with the following features:
Multiple flat screen televisions behind the bar that can be hidden from view if need be by one-way mirrors
LED projectors aimed at interior and exterior walls that will support a variety of audio visual offerings for patrons and meeting and event planners, such as curated film content and major sporting events to presentations.
Large, custom-made geometric glass and steel "swivel doors" at the front and back of the building
floor-to-ceiling windows and stark
white stucco walls
blue glass peeks through giant cement pavers
row of palm trees tower over the patio's western wall.
Hudson Lounge's rear pavilion completes the property's layout; a 1,000-square-foot space with bar and wine storage designed for crowd overflow on busy nights plus private events with room for up to 99 guests for standing cocktails or approximately 40 when seated. The entire venue is available for rental for daytime happenings ranging from luncheons and product launches to board meetings and bridal showers.
Capacity: 250 guest
Price Range: Varies